I haven't blogged for a long while… but there's a few new things going in my life right now that I thought I would share…


First, spring semester is over! I'm excited about that. I think I did pretty well in my classes, considering I missed practically half of the semester. Other news about school, I'm in the process of applying into another school. I'm considering of doing nursing rather than business. I know huh? Total change! What I like about this new transition is that I'm going to be doing it in San Diego. Start something new. I heard a lot of great things about SD. I did the whole interview, filling out applications and taking an entrance exam. I must say, I did very well in the exam. I placed at the 93rd percentile and my math was awesome. I got 100% in math, but in Reading/English… that's another story. Ha! I find out in early July if I get accepted. Cross your fingers!


In other news, I have two jobs now. I work for the Hot Topic Corporate Office. Hot Topic? I was shocked too. I am so not a Hot Topic person. I work as an Inventory Control Coordinator. It's a fun environment, I can practically wear my pj's (if I wear them) to work and they wouldn't care. My other job is in Disneyland in the new Ratatouille Parade starting this June. I'm so excited. I'm a baker! Ha, I totally look the part huh?


I've been working on my sister's montage for her debut. It's turning out quite well, but im a perfectionist so im never satisfied. I've been constantly changing it from time to time but I bet it's going to turn out well.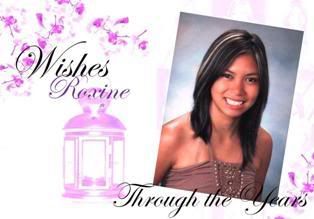 Memorial Day weekend was awesome. All I did was eat! Hopefully I don't gain any weight soon. I haven't gone to the gym recently, but I'm doing my nightly work out at home. I've actually lost a couple of inches on my waist. I'm very proud of that.



I've been taking pictures before I go to sleep recently, and I sleep naked or sometimes in my boxers.. so you know what kind of pics those would be.

what you think?!?


As for today… me, Ollie and N8 headed down to SD to do more school stuff and look around for some apartments. Me and Ollie found the right one in Carmel Mountain Ranch. We're very excited in moving in this August. Decorating the apt. would be fun.


I'm going to try to keep up with blogging… hopefully. Till next time…