I havent blogged this whole weekend. It's about time! Let me tell you about my weekend...



FRIDAY

I didn't go to work because I was off (yes!) I ended up going back home in Glendale to help my sister prep up for her prom. She asked me to do her hair, she wanted it un-promish. So pretending that I knew what I was doing, I made it punk with a rock twist. It turned out pretty nice. Her dress was made by one of her friend and it was heavy but it was really pretty. It's going to end up on her cotillion girls for her debut. She was the talk of her debut. Her friends were even talking about what she wore and her hair the next day. Nice! Then I headed to pick up my Ollie and he gets out of work at 4.30. I got there at 4.55. I was so late and he kind of got mad, I mean I would too if he was late. So i took him out for dinner. We went to Max's restaurant and ate some chicken and sinigang. We wanted to go watch Shrek the Third but we were too tired and just went home and called it a night.



SATURDAY

We got our eyebrows done! For some reason, this time hurt. The lady who does our eyebrows took forever. After, we ate at Thai Bbq. I didn't really want to eat that much so me and Ollie shared. Then we got ready to go to Valencia for my grandpa's 65th bday. The drive was better than I thought it was going to be. We got there a little late becuase we had to wait for my sister to get out of practice. We were about two hours late. Good thing it was a buffet so there was some food left. I caught up with my second cousins and we were laughin the whole entire night talking about when they first got their period (ha!) to debuts to how fat everyone else got. The party ended at about 10.30 so we drove back to Glendale and stopped by RoseBerry. Its like pink berry but it's Rose! I loved their chairs. I'm not a really big fan of yogurt so I just shared. After dropping off my sister and cousin, we drove home and got home around 12 then slept.



TODAY

Woke up around 10 and had brunch with our good friend Marni. We had brunch at Mimi's Cafe. I've only been there once and it was pretty dead, to our surprise, it was busy. We had to wait about 30 minutes for our table. maybe everyone was just coming out of church. We caught up with her and she has a lot of things going on with her life right now. I'm so happy for her! After brunch we went home and figured out what we wanted to do. We ended up celebrating our anniversary today because I have work the whole day on our real day (which is on Tuesday). We went to Chino Hills and ate at Johnny Carinos. The food was good that I couldn't share. After, we headed to Harkins Theatre and we were late for the Shrek showing so we bought tickets for Knocked Up. Im not a really big fan of "funny" movies so we waited for the other showing for Shrek. Shrek was okay. I think its just a waste of a movie. The story wasn't really good and I thought Justin's voice wasn't believe-able for his character. That's just my opinion. So now we're home and here I'm updating my blog.



Here's some pictures of this weekend...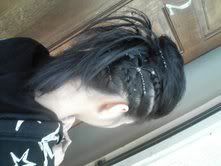 my sister's hair.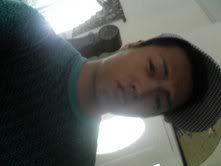 before going out today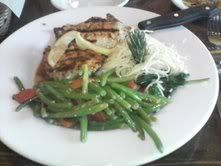 my food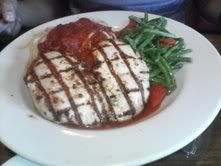 Ollie's at Johnny Carinos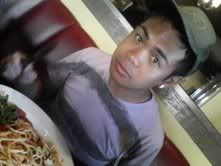 no, Ollie really liked his food.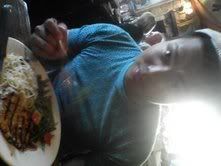 you want some huh?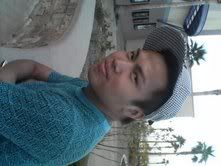 waiting for shrek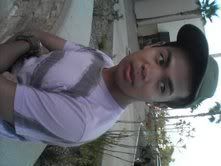 [[SHOE OF THE DAY]]
I actaully own a pair of these, so does my sister.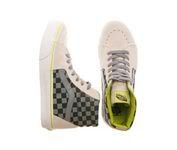 [[ NIGHT PICTURES]]
the NAUGHTY fun side of Jay.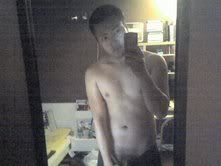 Just a little peak, I'll upload more later.

Okay, time for sleep... til next time. Gnite